Synergy Software - UK Representative
Visionary Software created by Homeopaths for Homeopaths
I have been using the professional homeopathic software packages MacRepertory and ReferenceWorks from Synergy Homeopathic since 1993. I was their UK representative from 2000 until 2018, conducting training workshops and giving support in person, by Skype or phone to help practitioners get the most out of their software, and now support users in Australia. More

Previously known as Kent Homeopathic Associates, Synergy Homeopathic has been at the leading edge of homeopathic theory and technology since 1986. Their revolutionary software programs, MacRepertory and ReferenceWorks, have transformed the way homeopathy is practised around the world.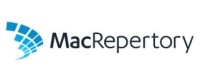 MacRepertory* was the first programme which made it so easy to repertorise, saving time, being able to quickly select and analyze rubrics, get ideas for remedies, check the materia medica, and achieve lots of research, helping homeopaths to feel confident about their prescriptions. All of this, with beautifully designed graphics which made the programme a joy to use and play with.
*MacRepertory has now been replicated and enhanced with ReferenceWorks into SHS.enabing homeopaths to be the best they can be,
What do you need out of any repertorisation programme?
Add rubrics to the analysis clipboard with the touch of a button? Just highlight them and press enter!
See your patient's case unfold as you add selected rubrics? Play around and see what remedies come up without having to physically add or remove them each time?
Build a beautiful visual representation of the results?
Check the outcome by looking at your materia medica of choice and easily move to a different MM for those remedies you want to explore more.
Navigate easily around the programme without having to press the "back" key? Use the tool palette to go to any window with a single click.
How about if you:
wish to study a remedy easily? You can find all the remedy's symptoms, then reorder them to see the single symptoms up the top: what is truly unique about it?
want to compare your choice of remedy for a patient with another that you feel is close? Use the Concepts graph to easily see where the main focus of pathology is for each remedy and compare and contrast.
are desperate for some information on a small, obscure remedy? Go from one book to the next without having to check each one individually to see if your remedy is in there.
wonder what are all the remedies covered by a theme? Use Mirilli's Themes to identify which rubrics will cover your search, or the themes being brought up by your patient.
if you'd like some instruction on how to get the best out of your MacRepertory, ReferenceWorks, or SHS please call me: 07 5370 9423.
---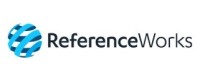 ReferenceWorks* became a groundbreaking programme, combining the completeness of vast homeopathic information with the ease and analysis power of a repertorial programme. ReferenceWorks began with the world's richest homeopathic library; hundreds and hundreds of wonderful gems from the greatest homeopaths. It coud be used as a enormous resource that kept homeopaths entertained for hours with reading, or helping to pinpoint a remedy during an acute for a patient.
*ReferenceWorks and MacRepertory have been incorporated into SHS, dovetailing both programmes to work seamlessly together.
Imagine, a homeopathic library of over 850 books: repertories, material medicae, cured cases, new provings, magazine articles, latest books and even your own lecture notes – where you go, they go...
What was that rubric that mentioned prayers and horse tails? Search to find words in the same sentence.
What was the phrase that patient kept saying? Type it in!
What were the case's themes? Link unconnected words to find them in the same section or remedy
Create your own rubrics, and export them to MacRepertory to use in your standard repertorisation...
Do your analysis in ReferenceWorks – you can still use a clip board and view the graph here, too!
if you'd like some instruction on how to get the best out of your MacRepertory or ReferenceWorks, please call me: 07 5370 9423.
Everything you need is now available in SHS!
Produced by Synergy
---
Sales
Penny is very happy to help purchasers of Synergy software decide which edition would be most suitable, according to their stage of development, learning and budget.

MacRepertory and ReferenceWorks programmes have now been combined to be used under the umbrella of SHS, whish is still availalbe in Editions which all provide the same fabulous functionality, with different libraries.

With most the packages, you can add on single books of materia medica or the latest repertories.

You can start with a smaller package like the Student Edition (Previously Academy) available from $25 for an initial (extendable) period of 3 months. (This "rental" contributes to your purchase when you upgrade!) and upgrade later.

The Student and Foundation Editions are great to starter packages; they offer a cheaper option to play extensively and learn the basics.

There is an overview and tutorials which can help you decide, or have a look at the main Synergy website.

Synergy Homeopathic has its own Youtube channel with many helpful videos

Discounts are available for students and practitioners within 1 year of graduation.
Find out more: contact Penny Edwards Tel: 07 5370 9423 email: [email protected]
---
Download
more information:
---
Training and Workshops
Whether you have a particular case to work on, or would like some exercises in "How to… " then I can help you!

If you download free software from www.teamviewer.com, then I can access your screen remotely, and guide you through exercises or tasks, so that YOU are getting the practice in DOING it for yourself. Then it's much easier to retain, and transfer to other case work.
Alternatively, if you are happy to work through videos on your own, please visit the training videos on the Synergy youtube channel
Please contact me to arrange individual training, or to be notified of the next group training day, indicating if you have a preference for any particular day of the week.
Other Kim Elia videos: Kim Elia Part 2 Kim Elia Part 3
Follow the Synergy Youtube Channel
"I have been happily and semi efficiently using my MacRep programme for over ten years and it has served me well. Recently, while studying on Jeremy Sherr's Dynamis course in Stroud, Penny Edwards came to visit us and did some special training so we could work in the way Jeremy has taught us. And how exciting it is! Being potentised by Jeremy and having the additional training with Penny has allowed my use of MacRep to move from a 30C potency to a 1M in a matter of days. I now realise that I was using both MacRep and ReferenceWorks to a tiny percentage of their potential. Homeopathy has just opened up for me in a way it never has before. David Warkentin was a genius."
Rowena J Ronson RSHom
---
Testimonials

More
MacRepertory UK ReferenceWorks UK Homeopathy software UK KHA UK Kent Homeopathic Associates UK Synergy Software